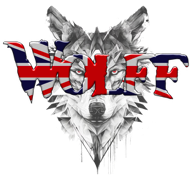 With a 1 Man Rock Band playlist of over 140 cover songs spanning 6 decades of rock plus 25 originals and an Almost Unplugged list of an additional 50+ songs that I only play "unplugged", there's plenty to choose from. Venues often combine styles, starting out acoustic and then livening it up with the "1 Man Rock Band". I can leave playlists out so your audience chooses what I play, as well as hosting "name that song/ artist" competitions with prizes. This makes for a fun, interactive evening.
A large selection of MP3 songs on iTunes allows Wolff to also provide custom "DJ style" music during set breaks. You can also add your own songs and change the play order!
MP3: 1 Man Rock Band "Almost Unplugged"